The All-in-One Software that Lets You Run Your Field Service Business On The Go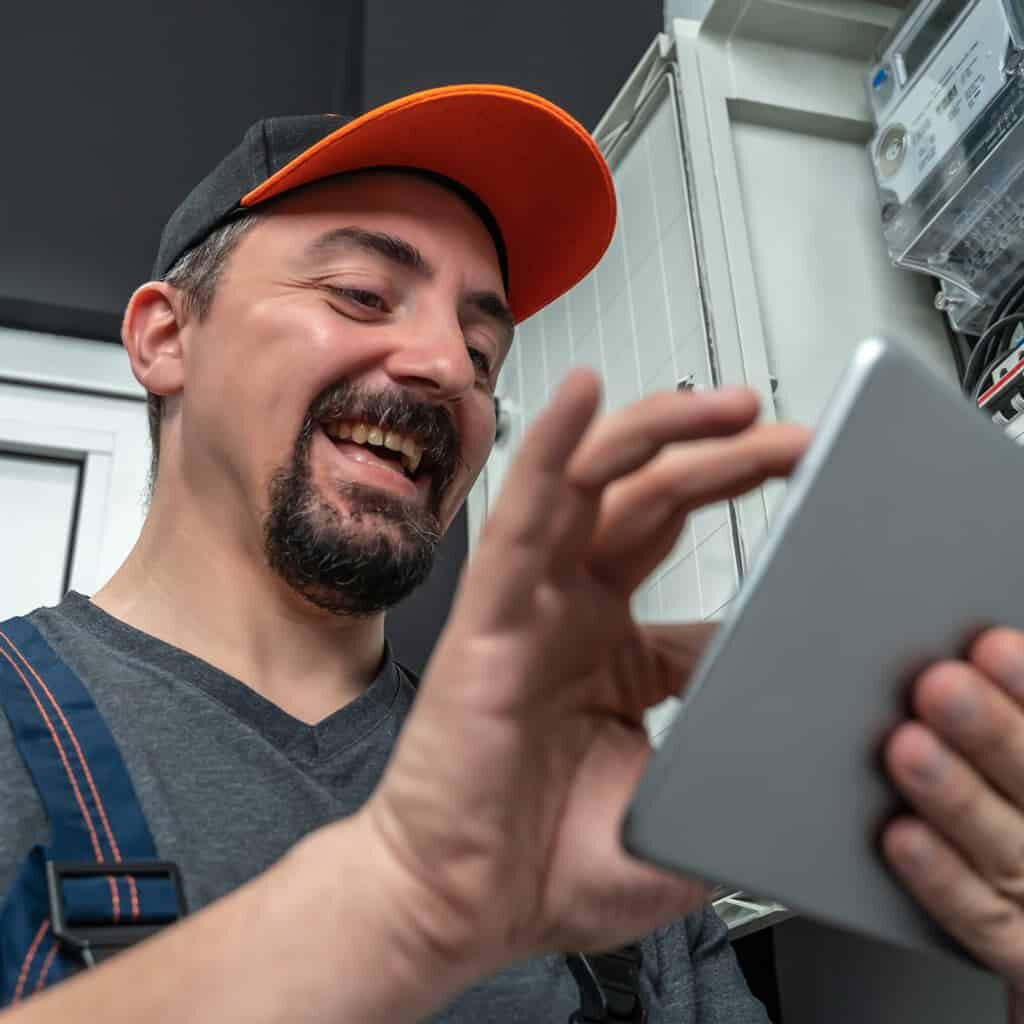 ServiceWorks does all this
so you can focus on what you do best:
Manage leads
Convert leads to customers
Create quotes
Create & track work orders
Schedule jobs
Chase payments
Push transactions to Quickbooks
Keeping customers organized
No credit card necessary
Trusted by Partners and Customers
The One-Stop Solution for Managing Your Service Business
With service works, you'll always know where your team is, what they are working on, and where they'll be headed next.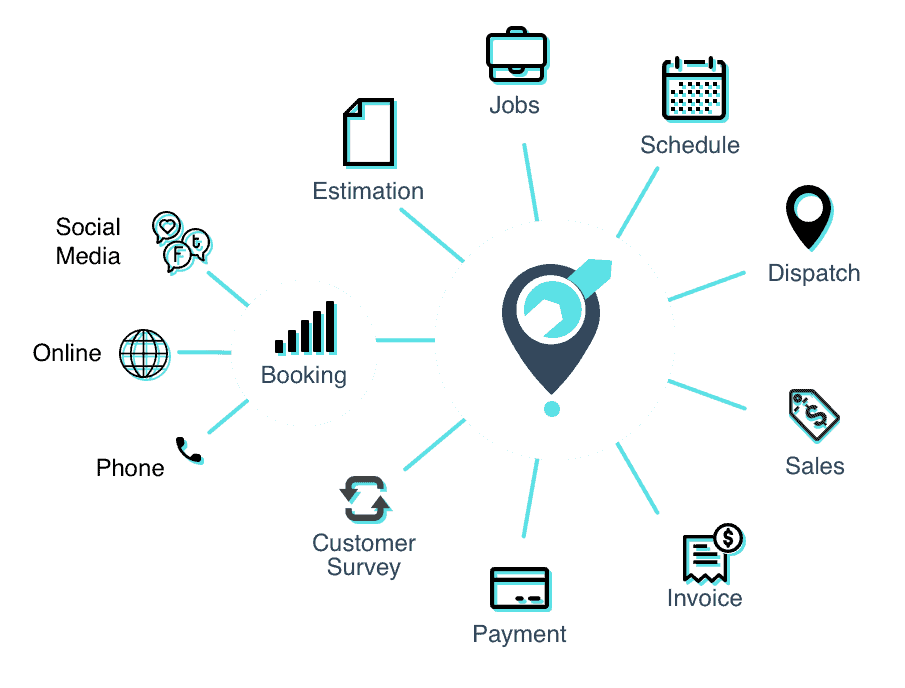 1100+ Happy Clients
We love that the dispatches get sent directly to our techs, they can make purchase orders in the field, and customers are emailed instantly their invoice or estimate.
Stacey B
ServiceWorks made sure they understood everything I wanted their software to do and would make it happen. Also, ServiceWorks cost less than anything else we found.
Sophia D
Try it free for 14 days
No credit card necessary
Everything you need to run your business from anywhere & on any device.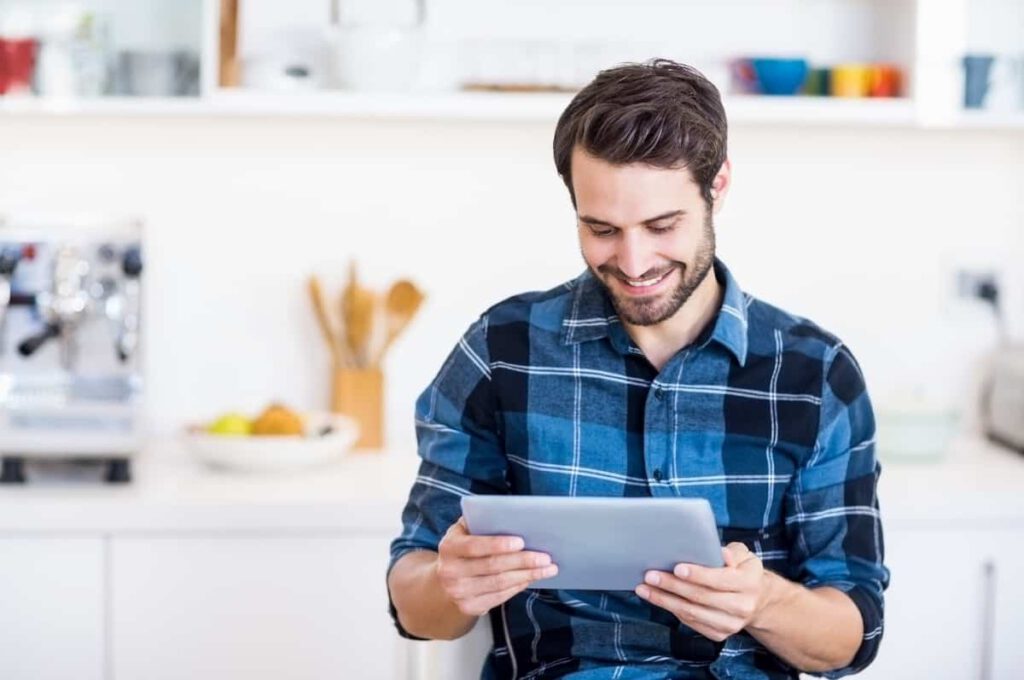 Book More Jobs
ServiceWorks offers instant booking through your website to improve your sales
Your Schedule is a Snap!
The most robust calendar on the market lets you schedule or reassign jobs quickly and easily.
Close More Contracts
Easily fill out contracts or agreements and send them off immediately for e-signature.
Reduce Phone Time
Use ServiceWorks to send email, SMS, or RoboCalls to your customers, techs, and admins.
Follow Up Effortlessly
Easily draft and send estimates while on-site, then close more business with automated estimate reminders.
Track Your Team
See your team's location on the map in real-time — and view past routes in stored history.
One-Click Warranty Claims
Manage and track equipment warranties and generate claim files in one click.
Manage Materials
Easily track, store, and report on materials & items used on jobs.
Accept Credit Cards
Take payments on the field using credit cards and save cards on file for future billing with our integrated payment for just 2.85% +0.25.
Bookkeeping Just Got Easier!
Easily push customer, invoice & payment data from ServiceWorks into QuickBooks.
Routing is a Breeze
Quickly route all your work for the week or month. Assign new work near jobs you've already confirmed.
Simplify Parts Ordering
Automatically place requests for materials and parts while creating new jobs, and scan to create POs in the field.
Sell Products
Want to sell products as well as services? We've got you covered. Cha-ching!
Get Paid Faster
Send an email to your customer as soon as the job is done, and process payments from your smartphone.
Pricing
Standard
$129
upto 5 Users
Premium
$369
upto 30 Users
Try it free for 14 days
No credit card necessary
A Few Words From Our Satisfied Clients
The customer service you\'ll receive with service works is unbelievable (shout out to Pooja!).
Sophia D
Service works has streamlined work order dispatch to our technicians and has eliminated masses of paper documents.
The staff is always willing to help and eager and very dependable and reliable and honest.
Ann I
The overall layout and user interface is easy to use and really efficient!
Having all the customer information and related jobs in one page is very convenient and allows for a more productive workflow.